Premier Homes cleaning services never misses a detail. Our residential cleaning specialists thoroughly clean every room of your home based on your customized cleaning plan.
As our professional house cleaners move through your home, every room is dusted left to right, top to bottom. Starting with cobwebs hiding in hard-to-reach corners and dust that clings to ceiling fans and light fixtures, our cleaning specialists work top down – not missing a spot.
Maintenance House Cleaning
​​Take advantage of one of many cleaning services
We clean apartments and homes so you can get them ready for your tenant
One Time House Cleaning
​We are happy to do one time cleanings!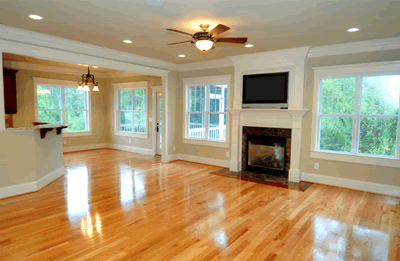 New Construction Cleaning
After contruction is done, there is a big mess left and somebody has to clean up
Move In/Out Cleaning
We take care of the cleaning, while you take care of the other things
Do you have a big celebration coming up? We can help!
Maintenance House Cleaning
Maintenance House Cleaning
After your initial thorough cleaning your maintenance cleaning services should include the following:
The Entire House
Dusting

Remove cobwebs

Vacuum all carpets

Change sheets if needed

Dust ceiling fans

Clean mirrors and glass surfaces

Wipe window sills

Clean glass doors

Clean prints on windows and doors

Remove all garbage

Reline waste baskets

Clean all floors
In The Kitchen
Clean all counter tops

Clean inside/outside microwave

Wipe down cabinets facings

Clean all appliances outside

Polish stainless steel appliances

Clean glass doors

Clean, sanitize, polish sinks

Clean floors
In The Bathrooms
Clean sanitize sinks

Clean sanitize tubs, toilet, shower

Clean mirrors

Dust light fixtures and bulbs

Clean floors
Cleaning rates for one time cleanings depend on the size of your home and the cleaning services needed.
One time house cleaning services are ideal for:
A vacation from house cleaning

Arrival of a New Baby

Family or friends visiting

Moving

Holidays

Gift from a family member or friend

Parties
Move in/Move Out Cleaning
Move In/Move Out Cleaning
Moving can be a stressful time. Even though you are excited to move into your new home, you have so much to do to get ready for the big move.
With all the "to do`s" on your list, you don`t need the extra burden of finding time to do all the cleaning.
We can get your old location ready for the new occupants or give your new home a thorough cleaning before you move in.
Moving Cleaning Services Include:
Vacuum

Wash all floors

Clean baseboards

Thoroughly clean all bathrooms

Clean light fixtures

Clean ceiling fans

Clean all glass surfaces

Clean inside closets

Clean inside/out kitchen and bathroom cabinets

Clean all kitchen counters and appliances
​Extra Services Include:
Clean inside refrigerator/freezer

Clean inside windows

Clean inside oven

And anything else you need cleaned!
Rental Property Cleaning
Apartments and Homes
In order to best showcase any property, you must start with an immaculately clean space. Potential tenants will respond favorably to a space that feels orderly and looks comfortable. When a renter clearly values a space, rental fees can reflect it.
Premier Homes Cleaning Services Can...
Keep model units sparkling clean to entice new renters.

Clean rental properties between tenants.

Prepare rental properties for new occupants.

Enable you to offer daily, weekly or monthly cleaning services to your tenants.
Our Services Include...
Kitchen - Clean inside/outside all kitchen cupboards, Clean inside/outside of oven, Clean inside/outside microwave, Wash inside/outside of dishwasher, clean inside/outside refrigerator, Clean all counter tops; Sweep and wash hard surface floors, damp wipe window ledges.
Bathrooms - Scrub and disinfect bathroom floors, Scrub and disinfect toilet, Clean and sanitize bath & showers, shower doors and tiles, Scrub bathroom sinks, wipe all counters, Clean inside all cabinets and drawers, Clean mirrors.
Bedrooms - Vacuum and mop (if necessary), Clean mirrors, Remove cobwebs, Dust and wash window sills and ledges, Vacuum carpet edges, Clean inside cupboards and wardrobes.
Living room - Vacuum and mop (if necessary), Vacuum carpet edges, Clean mirrors, Clean and polish all surfaces, Remove cobwebs, Dust and wash window sills and window frames.
Hallway - Vacuum and mop (if necessary), Vacuum carpet edges, Clean mirrors, Remove cobwebs.
Windows - If requested.
New Construction Cleaning
New Construction Cleaning
At the completion of construction projects, the builders, architects and engineers move on to their next assignments - often leaving beautiful newly constructed and renovated spaces covered in construction-related debris and in need of attention. In order to fully maximize the potential of a new or renovated space, it should be cleaned from top to bottom.
For New Construction Cleaning We Can...
Cleaning cabinets and drawers inside and out.

Cleaning countertops and sinks, fixtures polished.

Cleaning bathtubs, shower stalls, toilets, and shower doors.

Cleaning of fireplace complete.

All floor coverings cleaned.

Mirrors and all glass cleaned and polished.

Appliances removed of coverings and wiped.

Vacuuming of all carpets.

Interior trash and debris can be hauled off, with unit ready for walk-thru inspection (prior notice required).

Washing all interior windows and cleaning all tracts.

Work on behalf of a contractor, architect or owner to make sure that new and renovated spaces look their best

Work quickly to make sure that owners can enjoy their new or renovated property as quickly as possible.
After Party Cleaning
We can help you prepare for that special ocasion and we can take care of the after party clean up so you can relax and enjoy the moment.
For The Pre-Party and/or Post-After Party Cleaning...
We offer a thorough clean ensuring that your home, office, or workplace is spotless and looks exactly as it should.
The best way to handle all the mess is to hire professional cleaners who will clean your home in an organized manner, while you take a well earned rest. Be it a small gathering at your house, or a big corporate event at the office, we have the manpower and serious attitude to clean-up everything fast and efficiently.
We will do whatever it takes to clean and sanitize your premises affected by the celebrations without missing a spot.